Gardiners Creek Trail Pathway Lights
Location: City of Boroondara 
Product: Leadsun AE6 Series Solar Powered Lights
Description: Leadsun installed 27 x Alpha AE6 Solar lights for the City of Boroondara along the Ashburton section of Gardiners Creek Trail.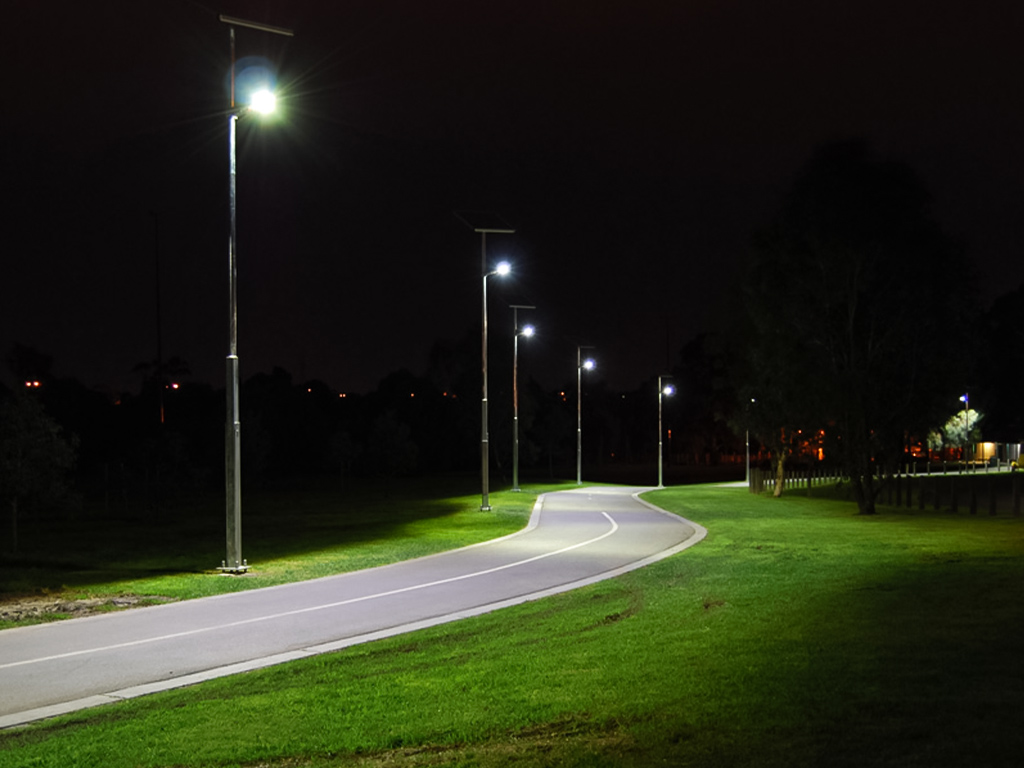 Overview
Walking and cycling on the Gardiners Creek Trail just got safer thanks to Leadsun's 'next-generation' smart shared path light systems installed throughout the Gardiners Creek Trail in Ashburton, Melbourne.
Requirements
The Gardiners Creek Trail is used by more than 2000 cyclists and 1000 pedestrians every day and the Boroondara City Council wanted to make it as safe as possible. With this in mind, overhead smart shared path light systems have been installed where the path winds through Markham Reserve as well as a small section at Solway Bridge.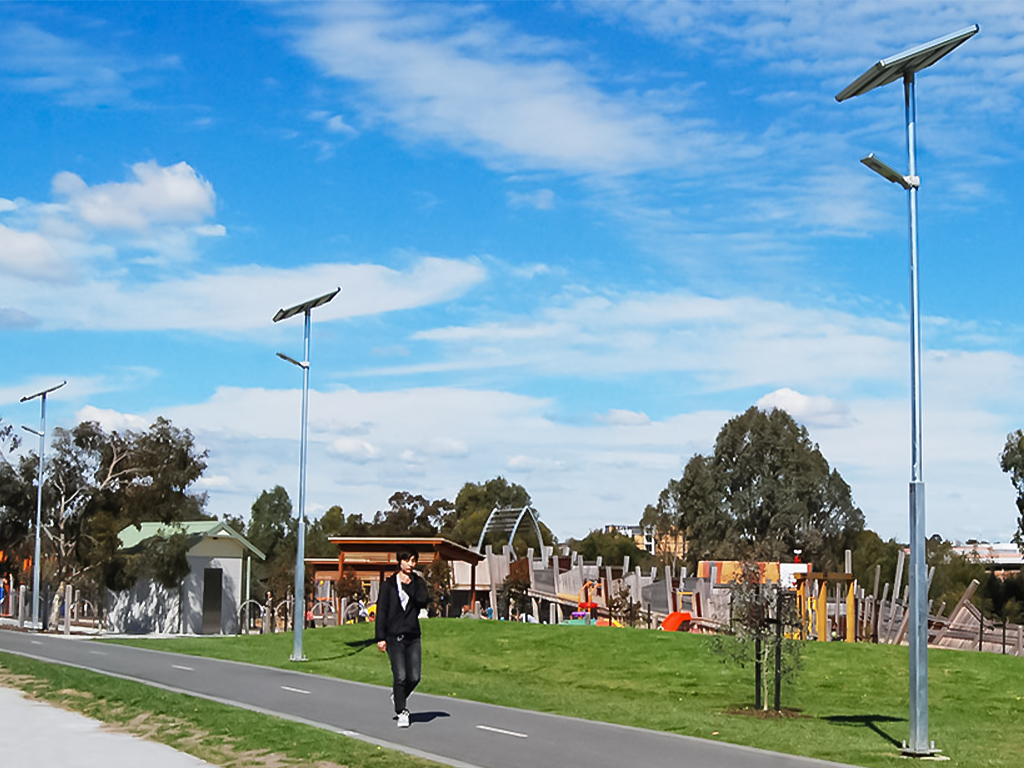 Our Solution
The project has utilised Leadsun's latest LED innovation which provides outstanding lumen performance and a 'controlled' lighting footprint which distributes light directly and evenly onto the pathway without any spill light. The project also utilises a unique lowerable lighting column (www.ezypole.com) which allows the lighting system to be easily lowered to ground level by one person, this has great benefit when the solar panels need to be periodically cleaned.
Council believes the improved safety will lead to an increase in the number of commuter and recreational shared path users on the Gardiners Creek Trail.