Middle Arm Road Off-grid Street Lighting
Client: Goulburn Mulwaree Council
Product: AE6 Series Solar Street Light
Description: LED output = 14W, lithium-ion batteries 768WH, category lighting compliance = V5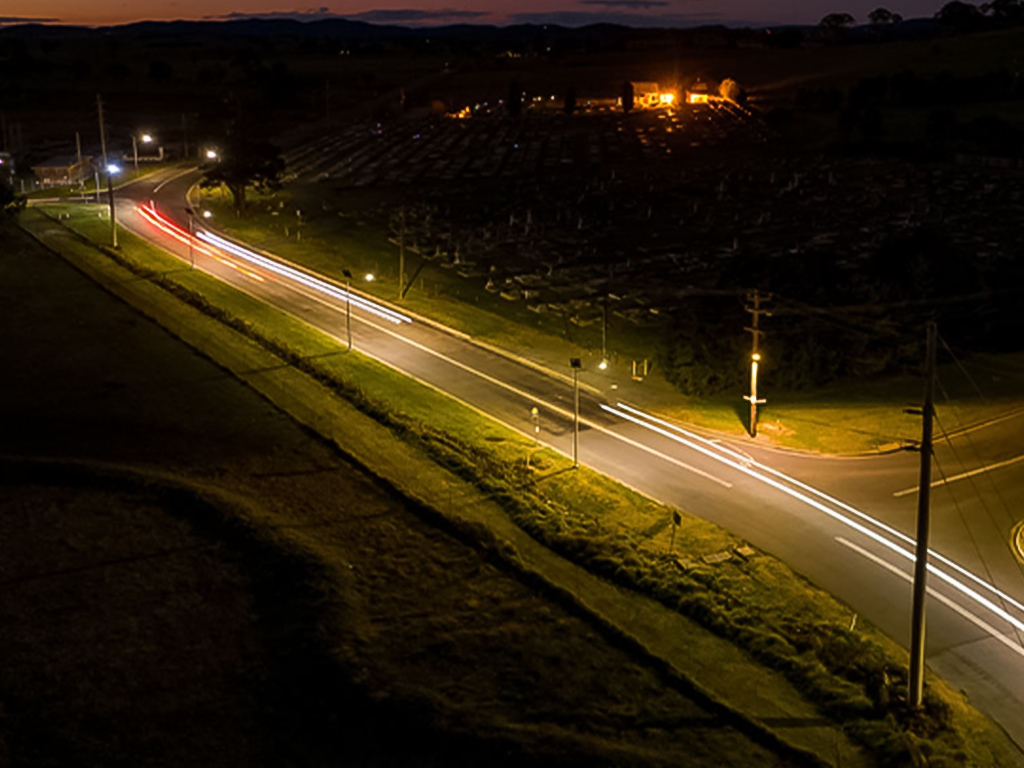 Overview:
The Goulburn Mulwaree Council identified that one of their popular roadways was inadequately lit, which will cause collisions and traffic accidents. However, the cost of trench and cable would go over budget so they decided to choose an affordable off-grid street lighting solution.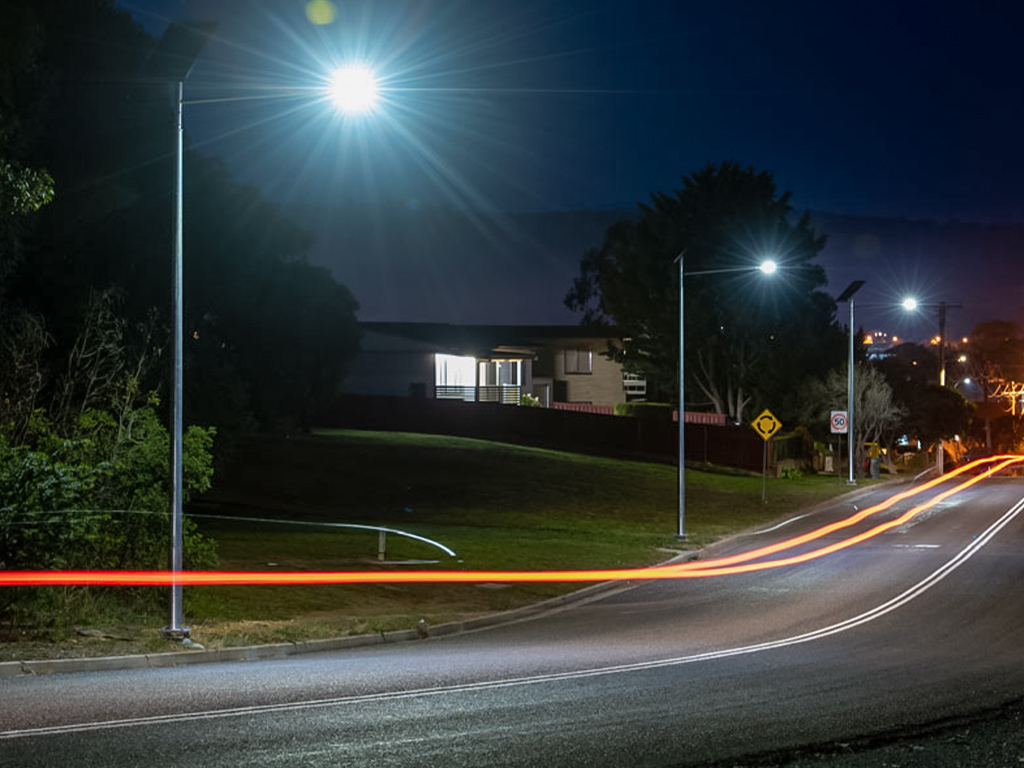 Requirement:
The off-grid street lighting system can't damage the existing underground power and communication infrastructure installed throughout the area.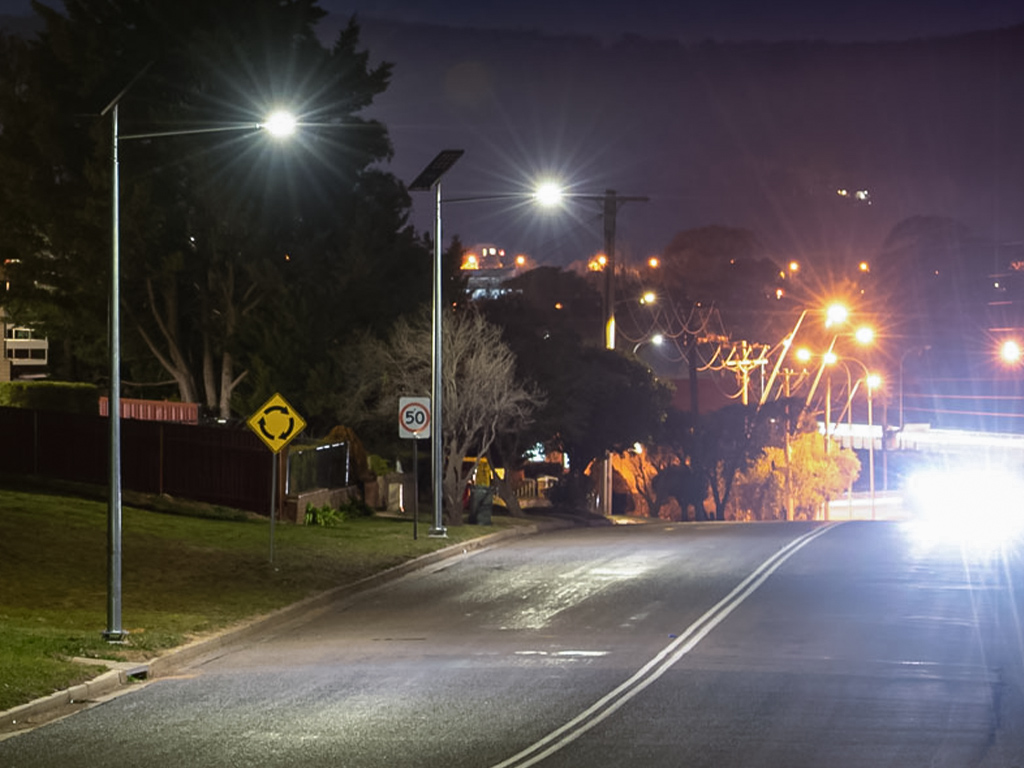 Solution:
The street lighting system included the provision for eight big power AE6 series smart public street lights on 8.0m frangible poles with 2.0m outreaches. All solar lights will operate from dusk-dawn.
The result is an adequately illuminated road up to standard and is all cable free and off the power grid which gives the council a long-lasting, reliable, and sustainable solution for many years to come.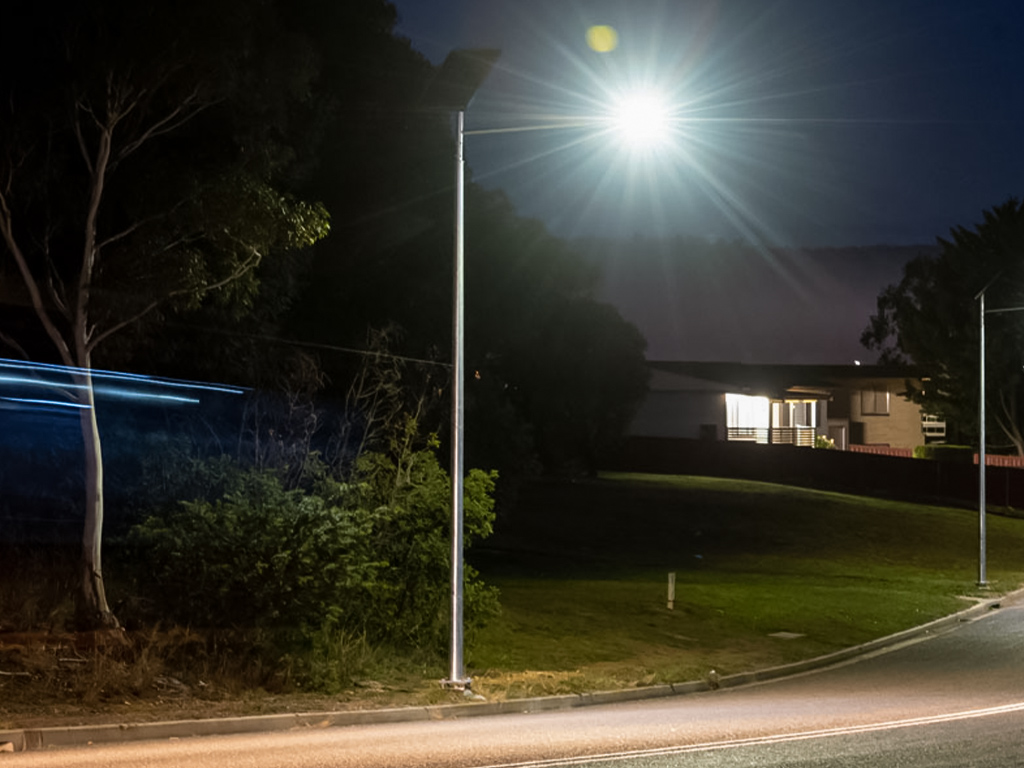 Note:
"Solar lighting along a 1,000-metre length of the road is $50,000 less expensive than traditional grid-powered networks, so it makes economic sense for councils and ratepayers as well."
– By Matt Pollard, Leadsun Founder